Part 1 The Unknown Ending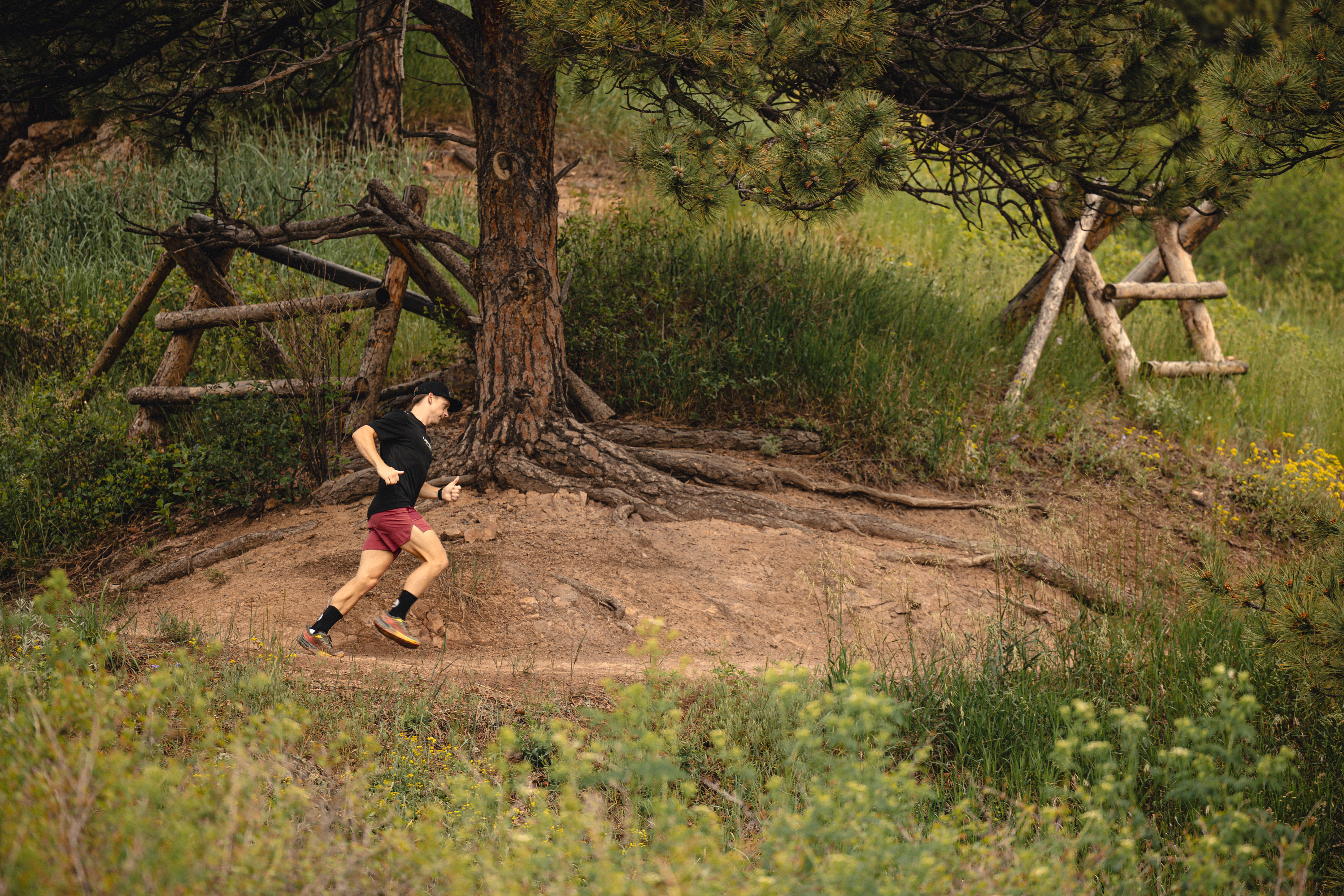 What's the likelihood of finishing a 50 mile ultra race if just 6 weeks prior you couldn't hobble your way through a quarter mile? That's the question that keeps staring me in the face. And that's the question I will have answered in nearly 3 weeks time.
My name is Brad Miles and I'm a CoFounder and CEO of LEVER Movement.
On July 8th, I'm registered to compete in the Silver Rush 50 mile ultra race in Leadville, CO. After getting first place in the Austin Rattler 66k in 2020 and second place in the Leadville Heavy Half in 2019, I would be lying to you if I said I didn't have high expectations for myself in this Leadville Series race. However, what I didn't see coming was how quickly high expectations can disappear.
On May 26th, I did a 21 mile flat gravel run at around mid 6 minute pace. This run had me super encouraged. Not only did it feel like I could have kept running at this pace for a many more miles, but as my Strava post confirms, this was the first time in a while where I really started feeling like myself again. I was about six weeks out from the Silver Rush 50 miler and starting to feel fit. It was all coming together perfectly. But as you may have guessed, this story takes a turn. The very next day, May 27th, was the complete opposite type of day. I set out to do an easy trail run, but from the first step I knew I was in trouble. My left knee was in tremendous pain. Each step was like a knife stabbing my knee. I hobbled for about 200 meters, but then threw in the towel. How was I supposed to run 400 times this in the mountains of Leadville in just 6 weeks?
This story doesn't have an ending… yet. I'm currently living in the middle of it and trying to figure it out. Since the knee pain began, I've taken time off running, jumped on the bike to keep the legs moving, and have seen a PT. Two weeks following that brutal run, my PT gave me a plan and somewhat encouraging news. The knee pain looks to be coming from tight quad tendons. I could get back to running if 1) the pain doesn't get worse throughout the run; and 2) my gait is not affected by the pain.
My team and I at LEVER are going to bring this story to you live for a few reasons. 
First and foremost, if there's just one person out there that benefits from this information, then this was a success. I am clearly not the first person to experience a major setback 4-6 weeks before a big event. If there's still a way to show up on the starting line despite the setback, we want to make that way known.
Second, our company was literally built for this type of situation. I am now less than four weeks from raceday, and overground running is doable, but uncomfortable. I cannot get in the miles that are needed for a 50 mile race if overground running was my only option, so I will be leaning heavily (pun intended) on body weight support.
Third, the "day in the life" research is scarce for body weight support, so this will be a bit of an experiment. Although there are specific body weight support protocols to come back from injuries like stress fractures and plantar fasciitis, the plan you should follow when you are sidelined a month out from race day is not common knowledge in the endurance community. We'll be documenting this 3-4 week journey and bringing you the exact plan, the workouts, exercises, and more.
Lastly, we want to hear from you! If you've had success using body weight support leading up to a race, we want to hear about it. Comment on the post on Instagram, Facebook, or LinkedIn.
For now, take a look at my last 7 days of workouts.
 Friday 6/9:

~25 mile gravel ride (cleared for running)

Saturday 6/10

41 mile gravel ride




4 mile test run

Sunday 6/11

9 Mile Trail Run




22 Mile Gravel Ride

Monday 6/12

Gravel commute to/from LEVER




8 mile LEVER Run @ 90% body weight

Tuesday 6/13

14 mile trail run

Wednesday 6/14

Recovery day

Thursday 6/15


11 mile trail run




Gravel commute to/from LEVER
---