Flora Duffy: Fastest Run Split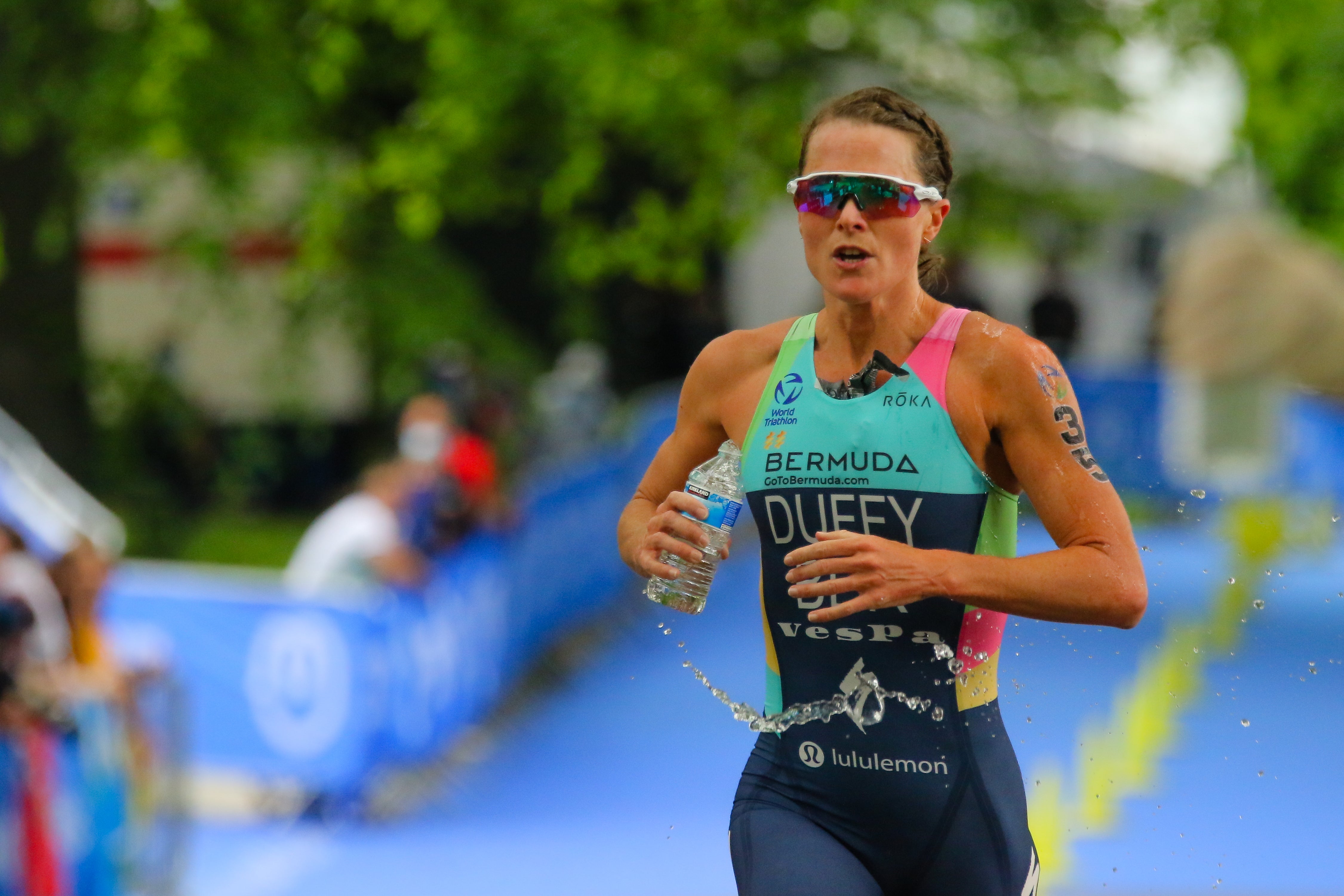 Flora Duffy is a professional triathlete born and raised in Bermuda. She is a World Triathlon Series Champion in 2016 and 2017, and a five-time winner of the XTERRA World Championships. On top of all this, she's competed for Bermuda at the 2008 Beijing Olympics, 2012 London Olympics, and the 2016 Rio de Janeiro Olympics. We caught up with Flora after her 4th place finish at WTS Leeds. Q & A with Flora Duffy
LEVER: Congrats on the fastest run split at WTS Leeds! Could you give us a quick recap on your thoughts on the race?
Flora: Thanks - it was great to be back racing. It was my first race in 8 months and I was just getting over a little injury so I was unsure of what to expect. Overall I am quite happy with how the race went. It is the only race I will do before the Olympics, so it was good to see where my form is at and what areas I need to work on. I had a great run - posting the fastest run split, which was a nice surprise!
LEVER: We've been working together for the past ~6 months or so with the goal to keep pushing the boundaries of fitness while staying healthy. Can you share some insights behind how you've incorporated the Lever system into your training?
Flora: The Lever system has been such a great addition to my training - particularly the last 6 weeks! I have been struggling with a lower back injury which sidelined me from running, which is stressful at the best of times but in an Olympic year, it takes stress to another level. Thanks to the Lever system I was able to get back running much quicker and maintain a level of fitness. If I am not injured, I use the Lever system once or twice a week which allows me to keep my run volume up but have less impact on my legs. A win, win situation.
LEVER: Lastly, in preparation for Leeds, what was your favorite workout using the Lever system?
Flora: One of the workouts that I did was 7 x 1min40. Nothing special but it got my legs moving. I am sure I will have some bigger workouts now that I am in a much more robust place.
Follow Flora's preparation for the season as she gears up for BIG racing ahead! IG: floraduffy
---