5 Tips for Athletes Racing in Kona! 🌺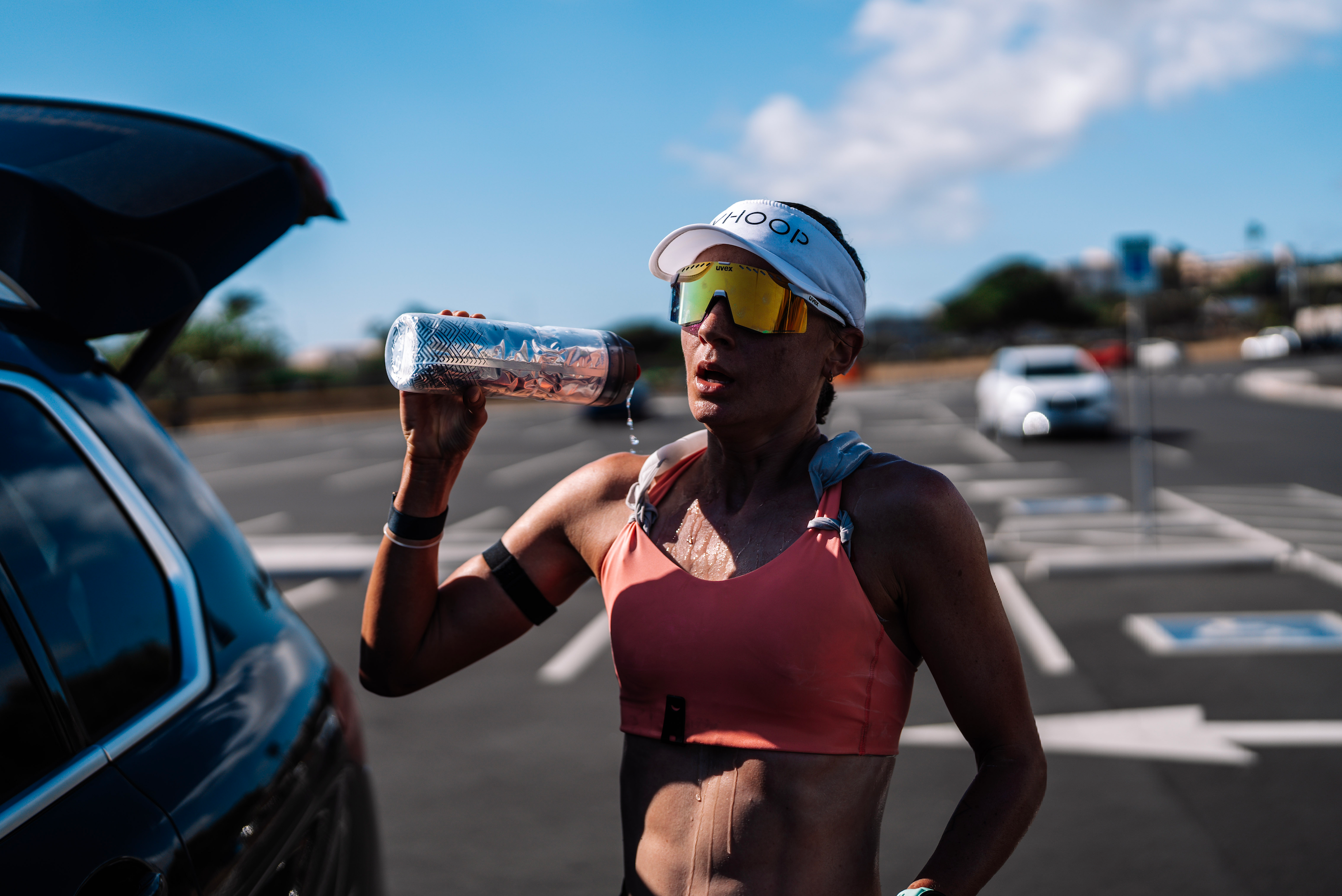 The countdown has begun, and the Ironman World Championship in Kailua-Kona is just a week away. This is the culmination of countless hours of training and preparation. Now, as you approach race day, it's essential to shift your focus to fine-tuning and mental readiness. Here are five last-minute tips tailored for athletes in the final lead-up to Kona:
Adapt to Kona's Climate Quickly:
Prioritize getting acclimated in the final week. Spend time outdoors in the mornings and mid-afternoons to get used to the heat and humidity of Hawaii. While training in the heat is essential, also remember to rest and not overexert. It's a balance between adaptation and preservation of energy for race day.

Short, Sharp Workouts Over Volume:
It's time to taper and sharpen. Your heavy training is behind you. This week, focus on short, intensity-driven workouts to keep your muscles primed and active without causing fatigue. Think of it as revving the engine without depleting the fuel.


Dial in Your Nutrition and Hydration:
Race week nutrition can make or break your performance. Familiarize yourself with what will be available at aid stations and plan your race nutrition accordingly. In the days leading up to the race, prioritize hydration, and consider increasing salt intake slightly to prepare for race day sweat losses.


Reconnaissance is Key:
Take the time to review the course firsthand. Swim a section of the Kailua-Kona Bay to understand the currents. Cycle some sections of the Queen Kaʻahumanu Highway to feel the winds. Walk or jog parts of the run course, especially through the Energy Lab. Familiarity breeds confidence.

Relax, Reflect, and Visualize:
Mental preparation in the final week is paramount. Spend moments each day visualizing each segment of the race. Picture yourself handling challenges with ease, drawing energy from the crowd, and crossing the finish line strong. Visualization can reinforce a positive mindset and even improve performance.

Remember, the hay is in the barn, and this week is about arriving at the start line feeling fresh, focused, and ready to embrace the journey of the Ironman World Championship. Trust your training, soak in the spirit of aloha, and race with heart. Best of luck to everyone and enjoy every moment! 🌺🏊🚴🏃‍♂️🌺
---