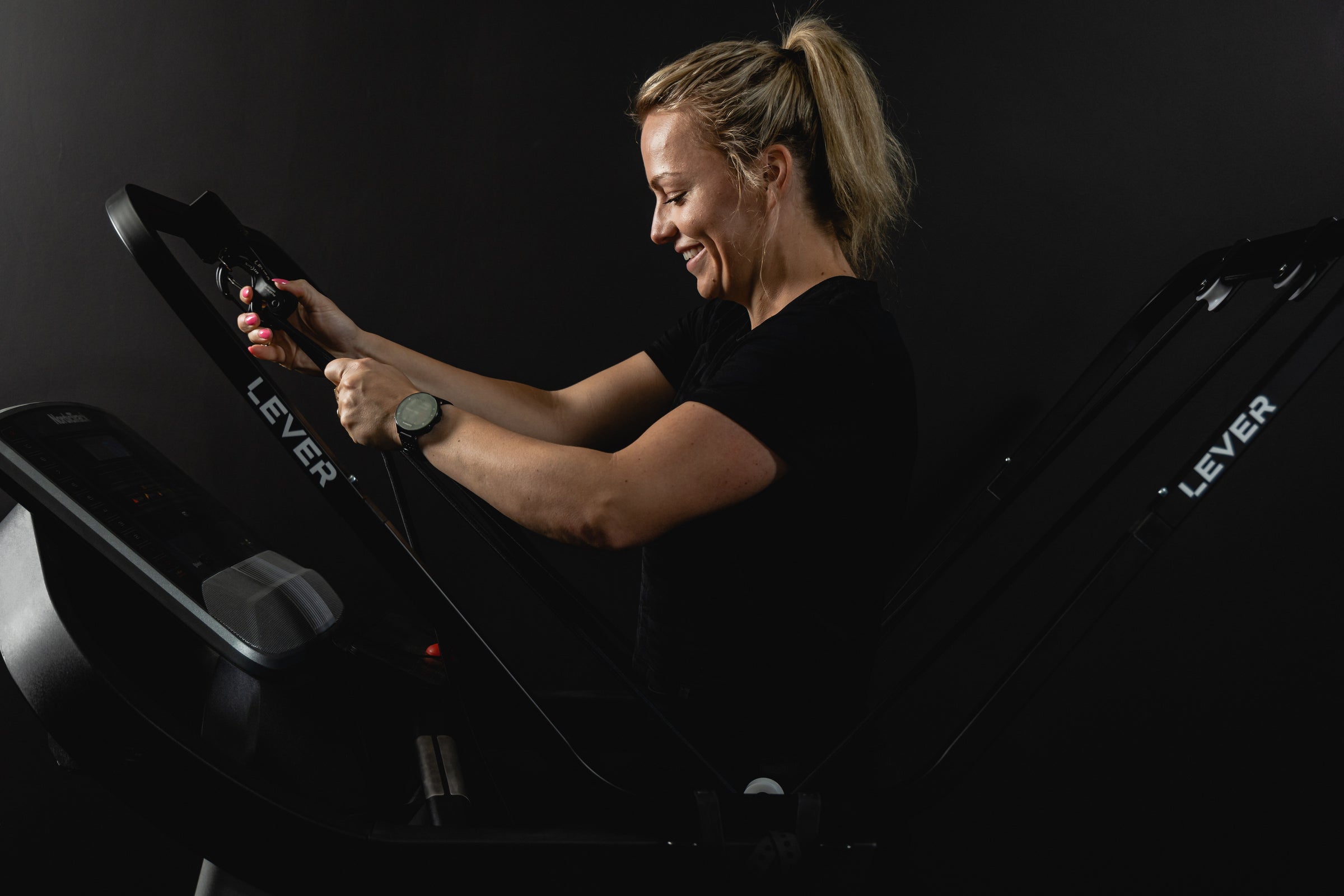 UNLOCK YOUR ROAD TO RECOVERY
PERFORMANCE - RECOVERY - REHAB
Best thing that's come to running in a long time
The Lever has made a huge difference in how I'm able to train. It's allowed me to squeeze in extra low impact runs and add extra speed on interval days. It even got me through with no pain during a week long knee issue.
Game changer!
Coming back from injury is like walking a knife edge between wanting to get back lost fitness quickly and being patient. The Lever has helped me reintroduce speed work safely and earlier than expected. The set up is sturdy and professional, I feel completely safe even at high speed. Just wish I'd discovered this earlier!
Broken Ankle Rehab
This product is worth every penny. A few days after breaking my ankle I purchased this knowing it was going to be a pivotal part in my rehab. I was running long before I could have otherwise. I now use it intermittently if I have a niggle or just feeling fatigued and need a little extra help. I am extremely happy with my purchase and the customer service.
Using the Lever has been a game changer for me
I first purchased the Lever in 2019 as I was returning to running after 2 medial tibial stress fractures. Over the years I've implemented Lever for runs when I was feeling beat up or experiencing niggles, however since February (with the help of Becki Spellman) I've been using the Lever 2 times a week to increase my training volume.
Throughout February and March we used the Lever to take off 90-95% bodyweight to support a second quality session as well as for one mid-week easy run. It worked like a charm! I made it to the start line of my first half marathon in 3 years, feeling healthy and fit. I ran a 1:18 smashing my previous PR by almost 2 minutes.
My skepticism was erased with my first run on it!
I got sidelined with a calf strain that turned my fall marathon into a DNS. I rested for weeks, iced, strength trained, and then re-injured it while trying to come back. I remembered an Instagram pal, Christine Warren sharing her experience with the Lever so I skeptically, impulsively bought one in a frustrated fury with my re-injury. My skepticism was erased with my first run on it, wow! It really does work, and it's so easy to set up.