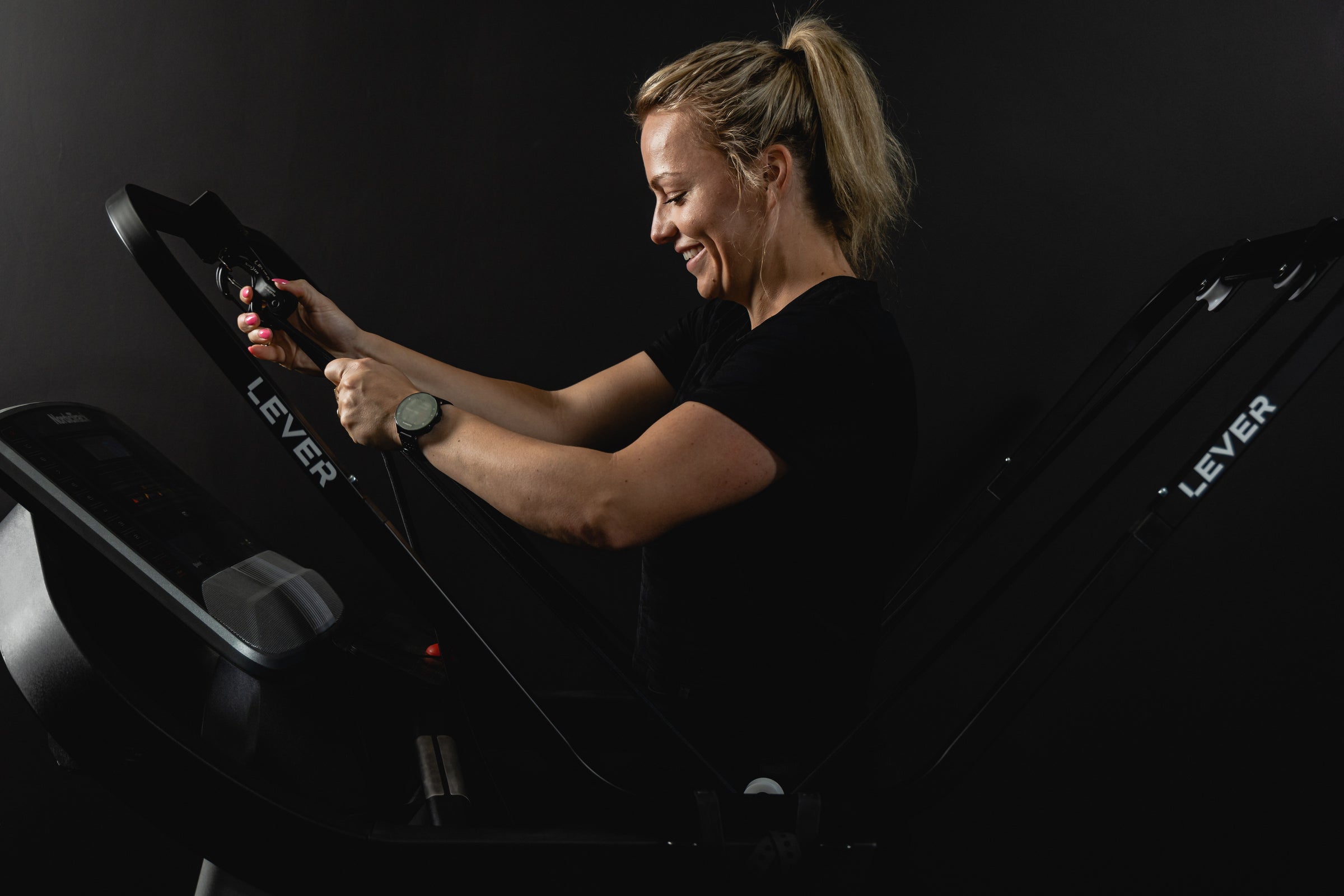 UNLOCK YOUR ROAD TO RECOVERY
PERFORMANCE - RECOVERY - REHAB
A Game Changer for Me
With 12 total leg surgeries, 8 of which have been just to save my leg, it is difficult to stay consistent in order to compete. Lever has been a game changer for me both physically and mentally. Having Lever in my arsenal is such a blessing. When the surgeons are impressed and state "keep doing whatever you're doing" ...you better believe Lever Movement has been an integral part of that equation. Thank you!!
Elite runner loves LEVER
The last few years I've been stuck in an injury cycle. While trying to run at an elite level I've dealt with multiple bone and tendon injuries requiring me to stop running completely. I don't have access to an Alter-G or underwater treadmill, and thought any body weight support system would be far too expensive and inaccessible for me. That was until I found LEVER. The bodyweight support device fits seamlessly onto the treadmills at my gym, allowing me to run at a reduced weight. The LEVER frame literally takes minutes to assemble and gets you up and running in no time. By reducing my bodyweight through the LEVER system I've been able to get to running far quicker than I otherwise could of with my injuries. As I build up my training, I've been keeping the LEVER Movement system in my routine to increase my mileage and stay injury free. On my workout days, I use the LEVER for my afternoon double runs so I can get in a few miles with less impact on my body. LEVER has really aided my running return from injury and fitness gains as an injury prone athlete. I've been super impressed with how easy the LEVER system is to set up and carry around in a sleek bag.