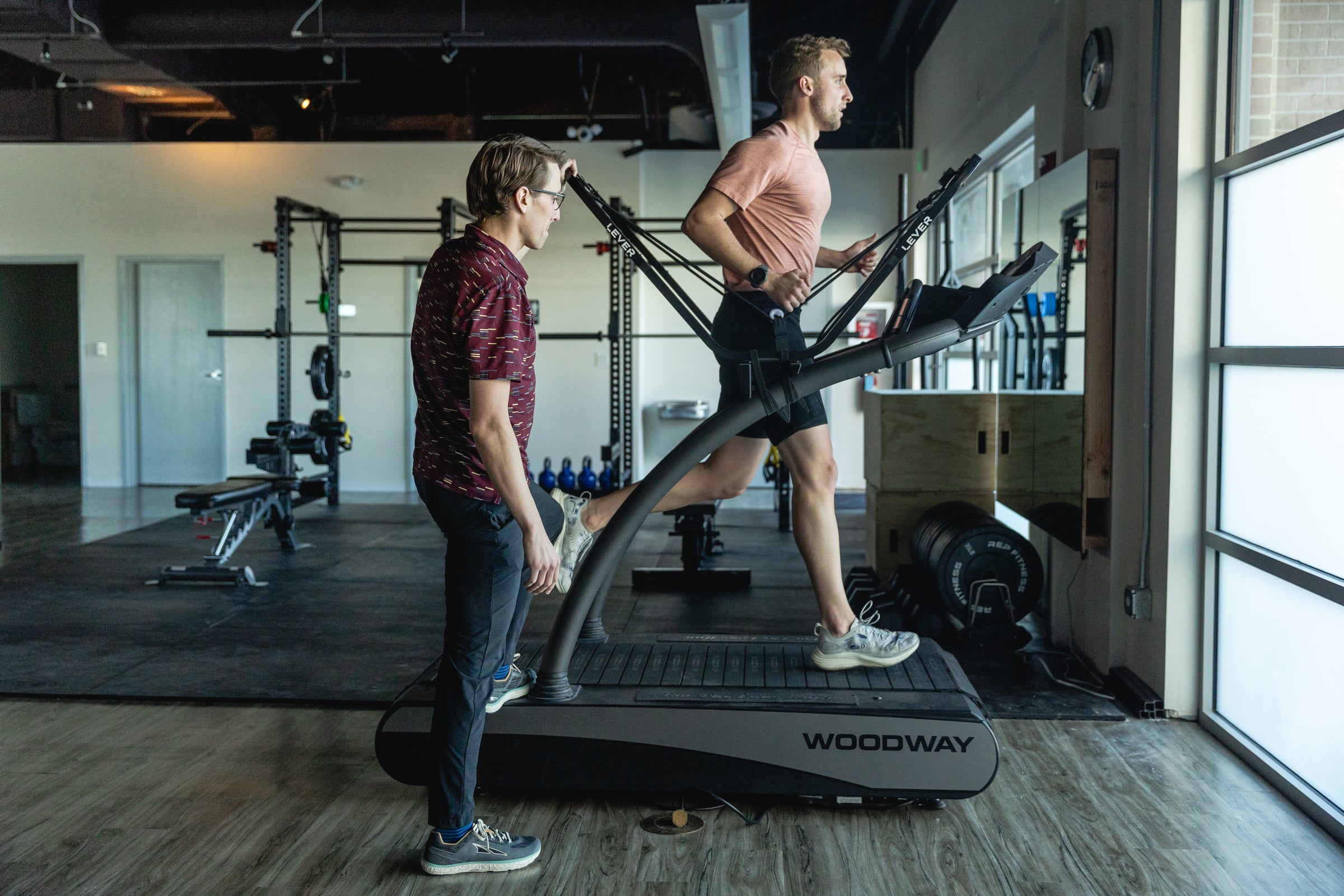 Rehab - Mobility - Recovery
What is Body Weight Support?
Body Weight Support (BWS) is any method of suspending partial or all of your body weight while standing or in motion. This technique can be especially helpful for patients who are recovering from injuries or surgeries, as it can significantly reduce the load and impact on their joints and muscles during rehabilitation exercises. LEVER utilizes a patented 10 lbs frame with a suspension system allowing patients to effectively take up to 45 Ibs off.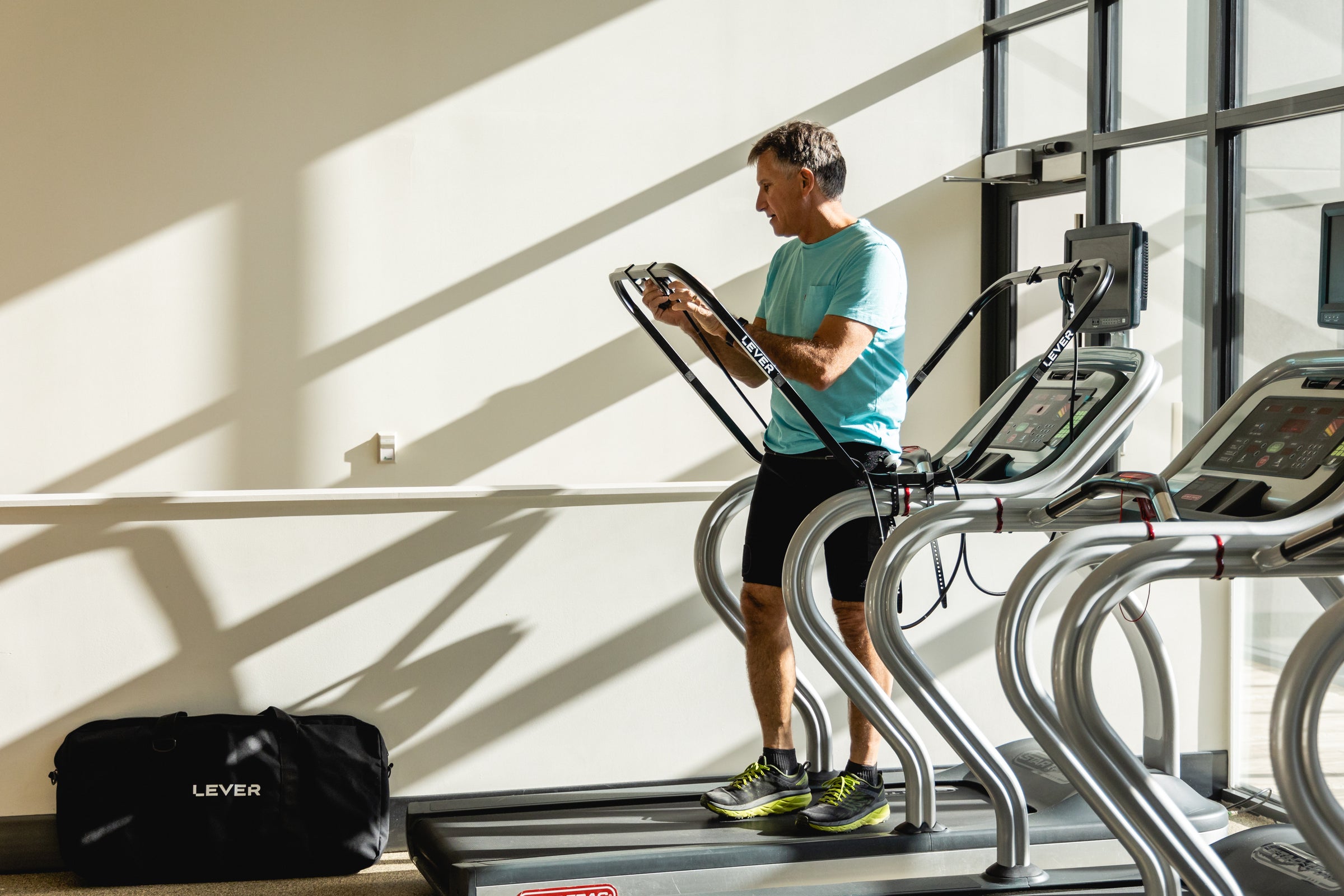 Why LEVER?
LEVER can effectively aid patients in their rehabilitation from common injuries and surgical procedures by taking up to 45 lbs off their body weight
Low cost BWS practical for clinics to implement for patients
Lightweight and portable design to maximize clinic space
Most accessible BWS device
When Can BWS Be Used?
BWS can be incorporated during any phase of a patient's recovery regimen to minimize the risk of injuries, aid in recovery, maintain overall health, and improve mobility. Historically, due to the high expenses associated with BWS technology, clinicians used BWS sparingly, primarily for severe pain or injures.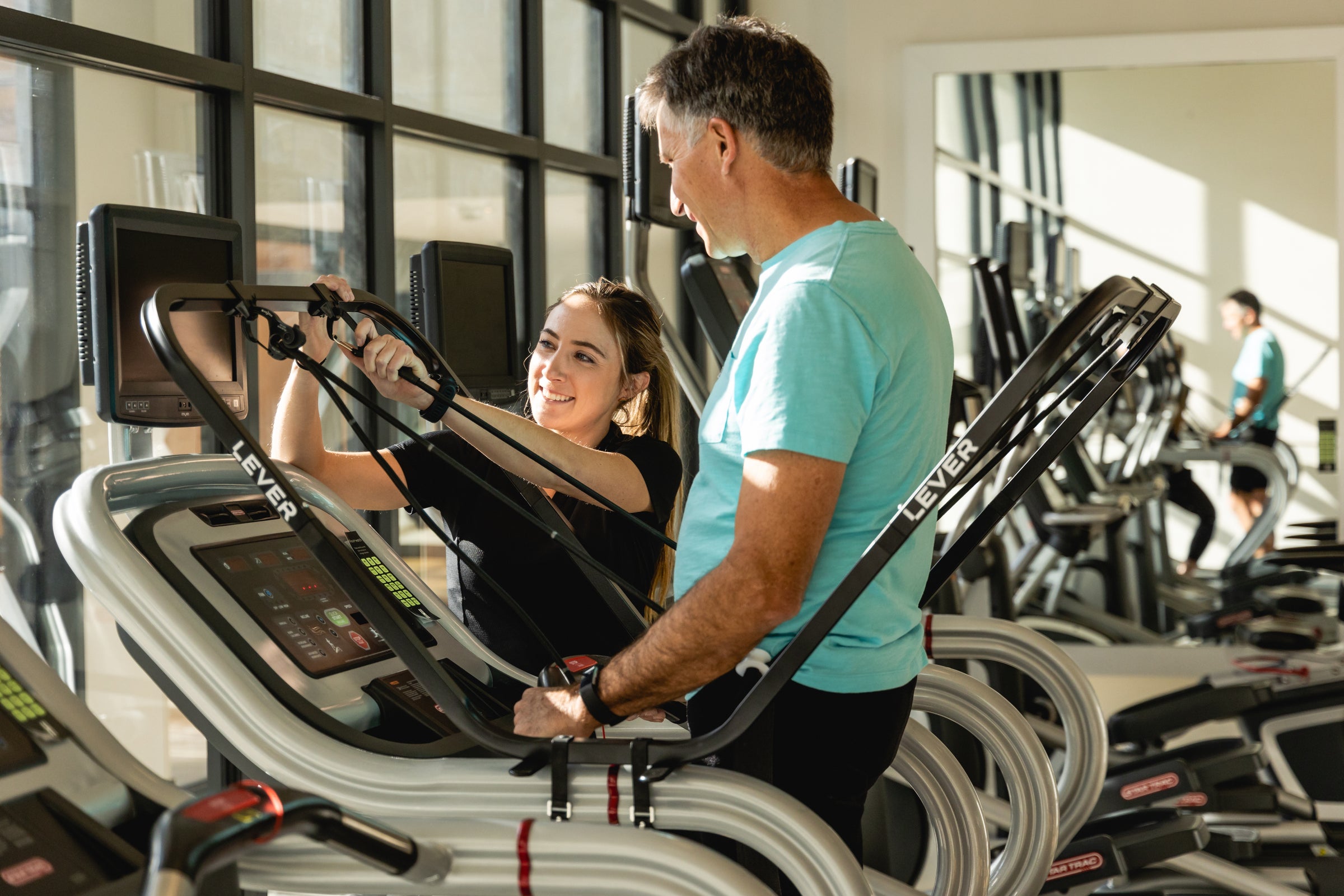 Our Mission
To make BWS accessible and affordable for clinics worldwide, fostering a proactive approach to injury prevention and rehabilitation.
Shop Now
What Our Medical Professionals Are Saying
Steadman Clinic in Vail, CO
Mark Ryan
"The Lever's off-loading system allows our patients to practice walking earlier without stressing the repair or overloading their muscles. It is proving to be a valuable tool in the overall recovery following hip arthroscopy."
Evolution Physical Therapy & Fitness
Dr. Michael Herrera
"Body weight support can be used in a variety of ways that many different people can benefit from the injured person to the non-injured. We can adjust the parameters that make sense for the patient we are treating. LEVER system is very easy to set up and easy to use with our patients."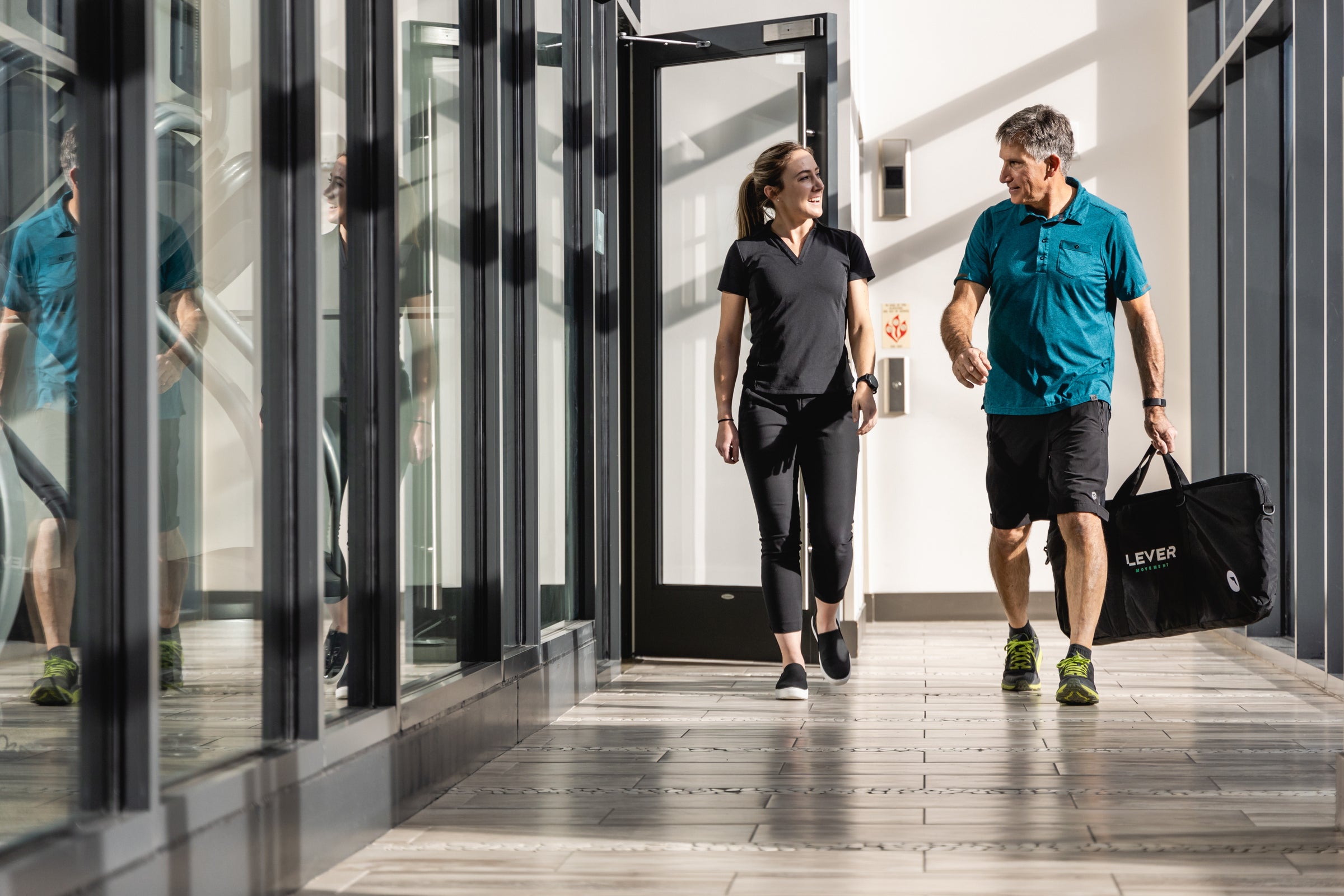 Traveling PT
Dr. Jess
"Most of my patients have treadmills, so with the setup only taking a couple of minutes, I can provide this technology when I travel."
Doctors of Running
Dr. Nathan Brown 
"A runner can continue to run as long as they follow the pain monitoring model. However, it may not be possible to run within these parameters overground, and an option like the LEVER system is a great option to continue running with decreased loading that keeps you within the rules of the pain monitoring model."
Research
BWS has been studied extensively, showing the benefits of this technology. 
To prove LEVER Movement is statistically similar to previous research please check out the below link and see how it compares to traditional BWS systems.