the world's lightest recovery system!
lever go+
8lb foldable aluminum frame
Increased treadmill compatibility
Adjustable connection points allows for natural running gait
Prebuilt training/rehab plans (app)
Increased Treadmill Arm width Range 28-36 inches
Shop Now
Take it anywhere you go
LEVER GO+ is your traveling companion for effortless recovery on the go. Fits right into our LEVER carry-on backpack, ready to accompany you on your recovery runs anytime, anywhere.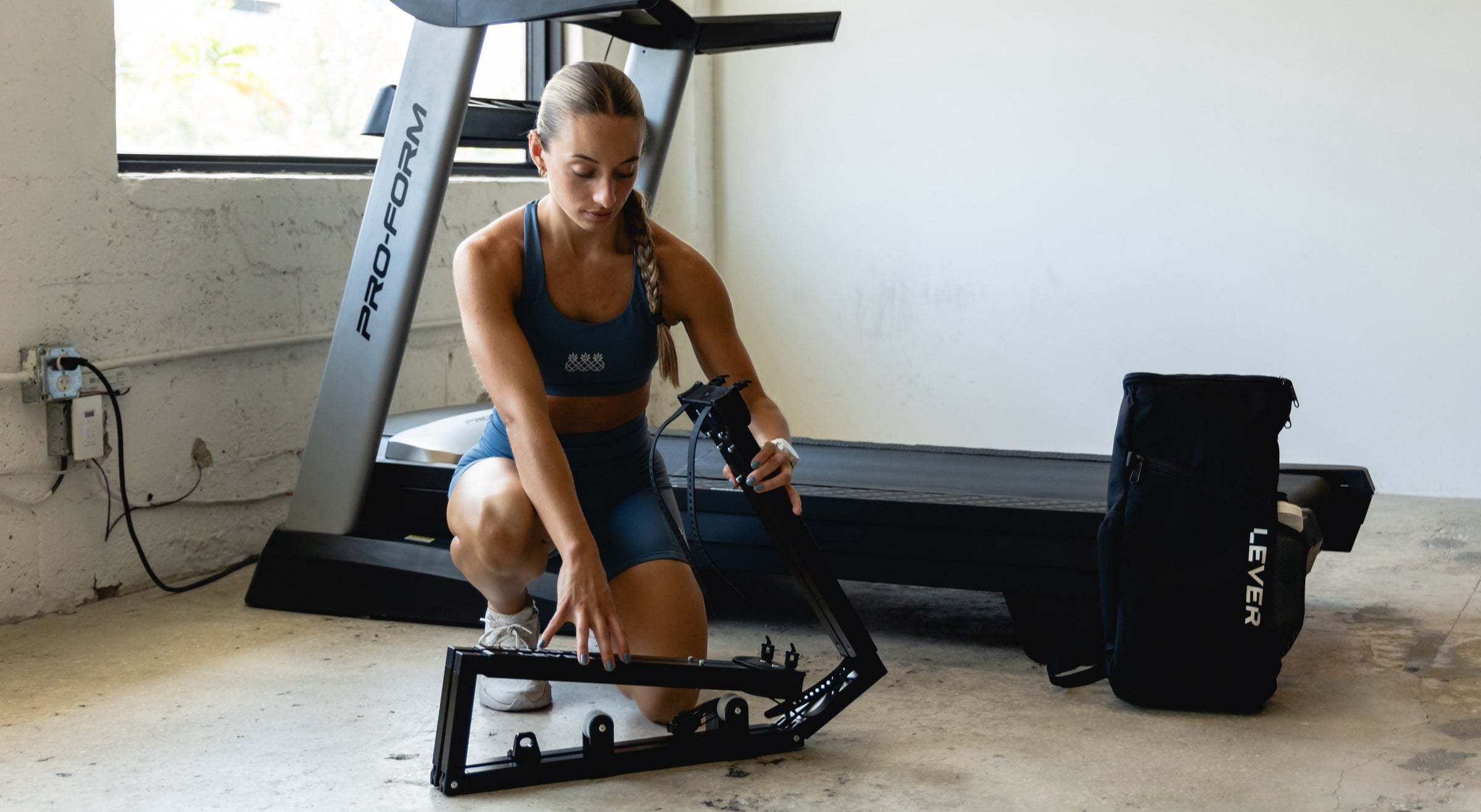 The Design
LEVER GO+ is designed to facilitate effortless mobility, making it your ideal companion for those essential recovery runs. Its thoughtful design aids in injury prevention, letting you maintain your fitness routine wherever you go! Includes the Precision Scale, offering precise weight measurements while you run.
Effortless Setup
LEVER GO+ stands out as a singular, integrated body weight support system, eliminating the hassle of assembly. Its one-piece design not only saves time but also instills a greater sense of confidence as you run. Say goodbye to the tedious task of piecing components together.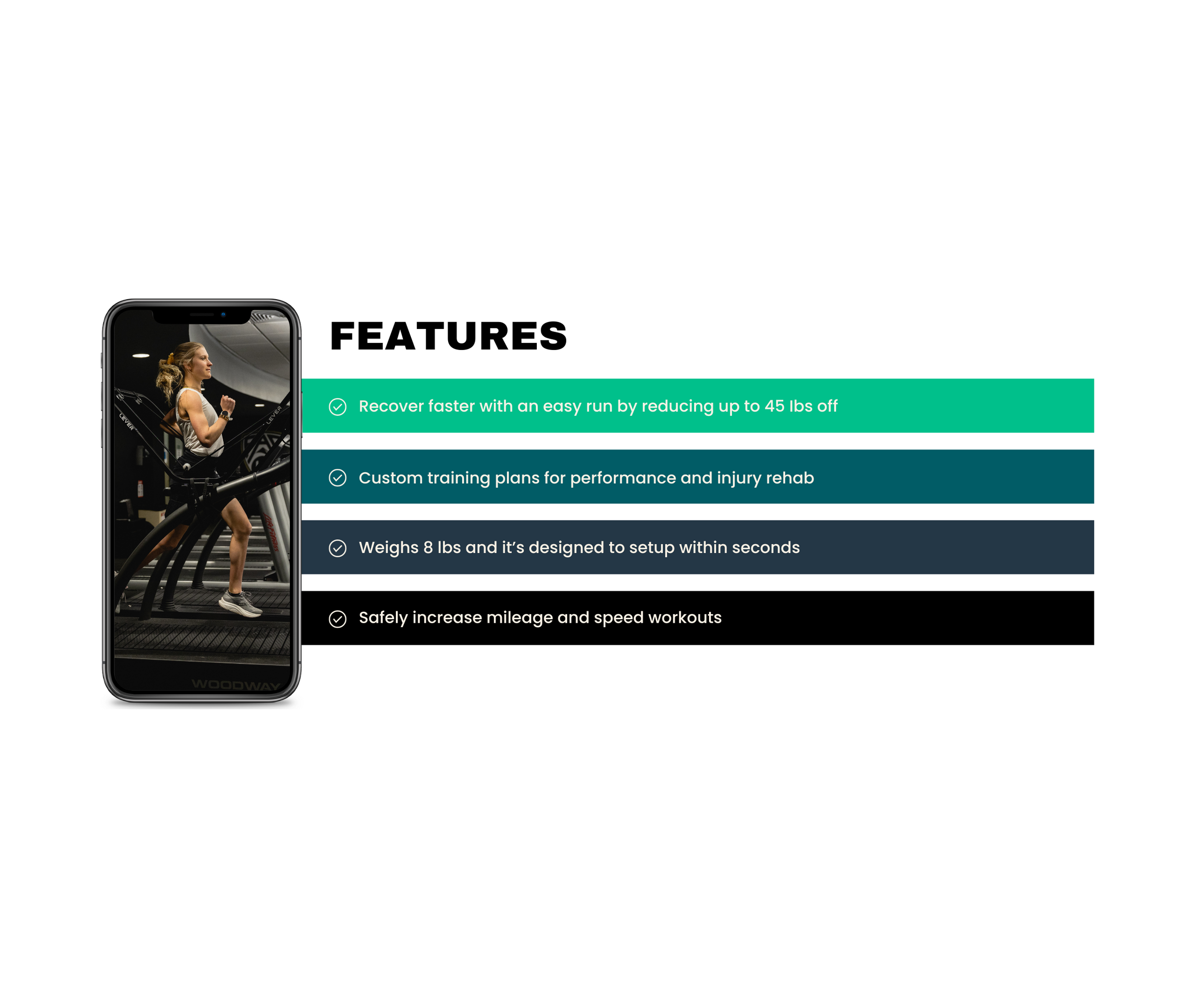 PRO TRIATHLETE
Grace Thek
"Wow, can't believe how portable it is!! You'd actually laugh at how I transported the LEVER unit previously to/from Europe and Australia to avoid excess baggage fees! This is an absolute gamechanger!"